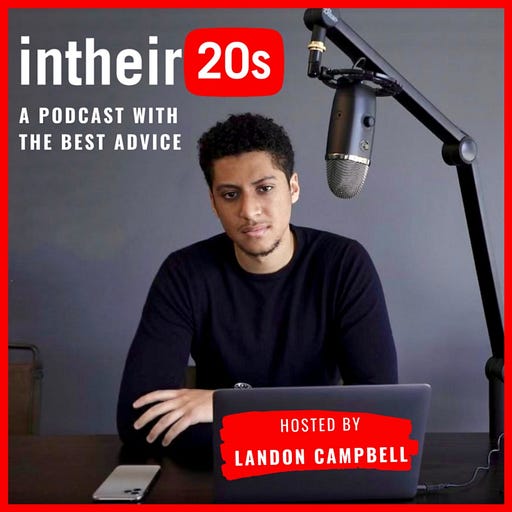 Nov 22, 2021 • 25M
#72 - Corey Kossack - Founder and CEO of Aspireship
How to land a high-paying sales job.
Host Landon Campbell interviews top business leaders and extraordinary 20-somethings. Guests have included Steve Wozniak, Jason Calacanis, David Sacks, Cathy Bessant, Ev Williams, Beto O'Rourke, Jewel Burks-Solomon, Dr. Meg Jay, Tim Hardaway Sr, AJ Vaynerchuk, Sekou Kaalund, and Andy Dunn.
Listen on Spotify or Apple Podcasts.
---
Corey Kossack is an expert in his field having gone from eBay entrepreneur out of college to serial entrepreneur with his latest edtech and SaaS sales reskilling business, Aspireship, dedicated to helping people land new jobs in the emerging field of tech sales. Corey has 15 years of sales and leadership experience specific to technology sales, education technology, and recruiting. In his experience, Corey witnessed firsthand how the skills gap was creating a hiring crisis. Inspired to make a greater difference and help overlooked candidates get into software sales, Corey launched Aspireship. Corey and his team have helped thousands of workers, from all backgrounds and experience levels, land high paying jobs in SaaS sales. Corey is a passionate advocate for the future of work specifically around disrupting antiquated hiring processes and open access, hands on training ensuring equal opportunity for all to learn and demonstrate their capability based on job simulation and soft skills, not past experience.