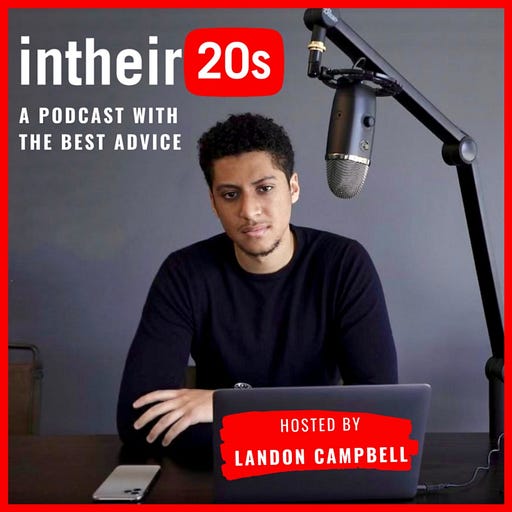 Dec 6, 2021 • 29M
#75 - Will Allen - NFL Veteran and Co-Founder of Magarac Venture Partners
From the NFL to Venture Capital
Host Landon Campbell interviews top business leaders and extraordinary 20-somethings. Guests have included Steve Wozniak, Jason Calacanis, David Sacks, Cathy Bessant, Ev Williams, Beto O'Rourke, Jewel Burks-Solomon, Dr. Meg Jay, Tim Hardaway Sr, AJ Vaynerchuk, Sekou Kaalund, and Andy Dunn.
Stream on Spotify and Apple Podcasts
Will Allen is a former NFL safety turned prominent venture capitalist. He was drafted to the NFL in 2004 and played for the Cowboys, Buccaneers, and Steelers, where he served as the team co-captain. In total, he had a 12 year playing career. He's now the Managing Director and Co-Founder of Magarac Ventures Partners, an early stage VC firm based in Pittsburgh that invests in the Mid-West's best companies.