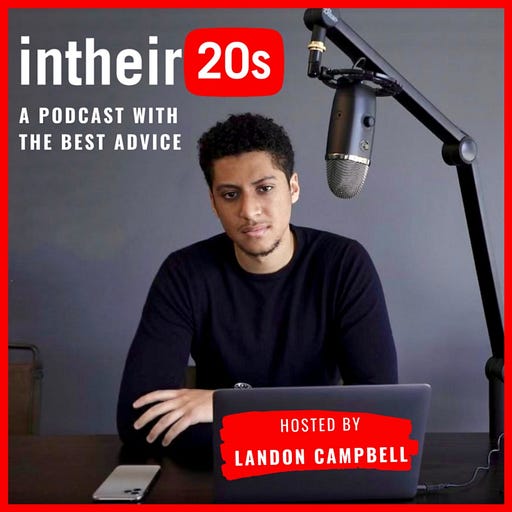 Jan 3, 2022 • 25M
#77 - Sean Mendy - Co-Founder of Concrete Rose Capital
What was Sean Mendy doing in his 20s
Host Landon Campbell interviews top business leaders and extraordinary 20-somethings. Guests have included Steve Wozniak, Jason Calacanis, David Sacks, Cathy Bessant, Ev Williams, Beto O'Rourke, Jewel Burks-Solomon, Dr. Meg Jay, Tim Hardaway Sr, AJ Vaynerchuk, Sekou Kaalund, and Andy Dunn.
Sean Mendy is a co-founding Partner of Concrete Rose. He is a Bay Area native who has spent his career working to close opportunity gaps in Silicon Valley. Prior to Concrete Rose he was an executive at the Boys & Girls Clubs of the Peninsula and an Advisor to the Chan Zuckerberg Initiative. As Venture Partner at Next Play Ventures and Entrepreneur in Residence at Sixth Street, Sean has experience building meaningful connections across the venture ecosystem. Sean earned his BA from Cornell University, where he played soccer, then advanced degrees in business and policy from Stanford and USC.
Former Concrete Rose student intern, Jahleesa Phelps, joins this episode as a special guest to share her experiences working with Sean.