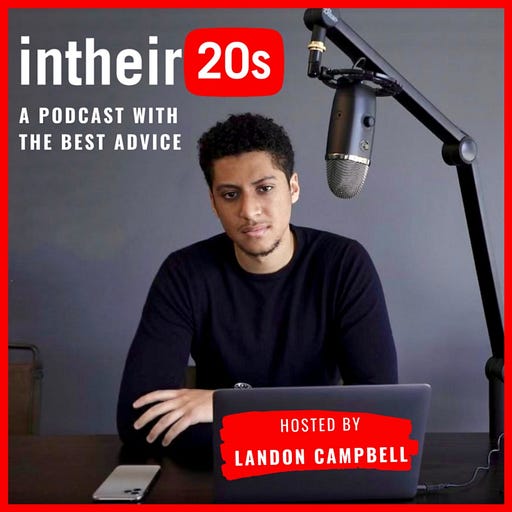 Jan 4, 2022 • 24M
#78 - Benjamin Grubbs and Jonathan Shambroom - Co-Founders of Creator+
Understanding the creator economy in your 20s
Host Landon Campbell interviews top business leaders and extraordinary 20-somethings. Guests have included Steve Wozniak, Jason Calacanis, David Sacks, Cathy Bessant, Ev Williams, Beto O'Rourke, Jewel Burks-Solomon, Dr. Meg Jay, Tim Hardaway Sr, AJ Vaynerchuk, Sekou Kaalund, and Andy Dunn.
Happy New Years!
Benjamin Grubbs and Jonathan Shambroom are the co-founders of Creator+, which is a studio and distribution platform that produces feature-length films in partnership with digital creators and monetizes through their existing audience and beyond across mobile, web and connected-TV. In addition to streaming feature films, the Creator+ platform provides a new user experience for engaging with content, commerce, Creators and community in one place. They recently raised $12M.
Benjamin formed Next 10 Ventures in March 2018 to pursue incubating and investing in startups focused on working with content creators. He's worked in media for a while at companies like Google, Yahoo, and YouTube.
Jonathan is a veteran operator and serial entrepreneur. Eight of his nine previous tech companies were acquired.