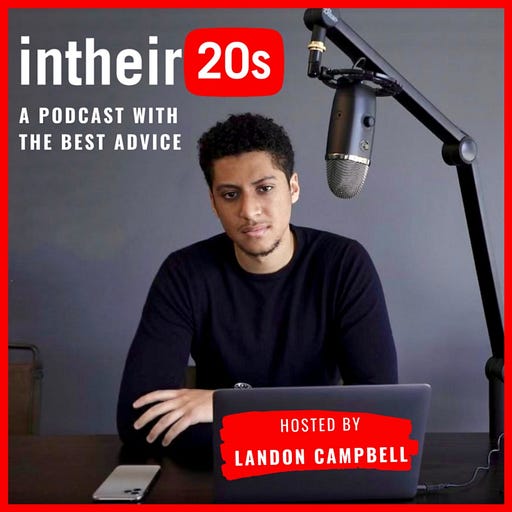 Nov 24, 2021 • 24M
#73 - Khaled Naim - Co-Founder and CEO of Onfleet
From Grad School to Raising $14M
Host Landon Campbell interviews top business leaders and extraordinary 20-somethings. Guests have included Steve Wozniak, Jason Calacanis, David Sacks, Cathy Bessant, Ev Williams, Beto O'Rourke, Jewel Burks-Solomon, Dr. Meg Jay, Tim Hardaway Sr, AJ Vaynerchuk, Sekou Kaalund, and Andy Dunn.
Listen on Spotify and Apple Podcasts
Khaled Naim, is the co-founder and CEO of Onfleet, a last mile delivery platform. Khaled and his co-founders started working together during grad school at Stanford University where they initially came together solve a problem that plagues delivery businesses in emerging markets: lack of functional street addresses. They went through Stanford's accelerator program, StartX, before realizing they needed to pivot their business to a more crucial problem facing online retailers and delivery services: lack of technology. Most companies were using archaic systems, primarily pen and paper, spreadsheets, phone calls, and text messages. From there, they decided to build a smartphone-based delivery logistics platform to help these businesses run more efficiently. Enter Onfleet.