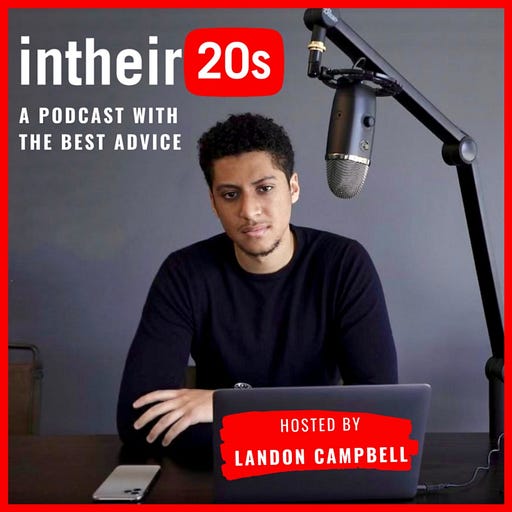 Jan 17, 2022 • 20M
#80 - Mayor Francis Suarez - Mayor of Miami
What was Miami Mayor Francis Suarez doing in his 20s
Host Landon Campbell interviews top business leaders and extraordinary 20-somethings. Guests have included Steve Wozniak, Jason Calacanis, David Sacks, Cathy Bessant, Ev Williams, Beto O'Rourke, Jewel Burks-Solomon, Dr. Meg Jay, Tim Hardaway Sr, AJ Vaynerchuk, Sekou Kaalund, and Andy Dunn.
Mayor Francis Suarez is the 43rd Mayor of Miami in Florida. He assumed office in 2017 and is also the first Miami-born Mayor in the city in over 125 years. Suarez was recently elected to serve as the President of the U.S. Conference of Mayors.
Mayor Suarez is most known for his vision to make Miami a top Crypto, VC, and startup hub in the U.S. Accomplishments under his leadership include: Miami becoming #1 in the country in tech-job grow; Miami voted the healthiest city in America 3 years in a row; and Miami growing 200% in venture capital deals. 
We spoke about lessons from the Mayor's 20s; why he's so bullish on crypto; and his pitch for twenty-somethings interested in moving to his city.