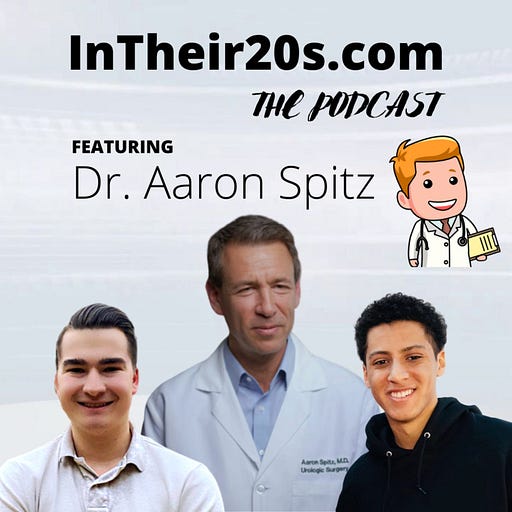 Jul 13, 2020 • 19M
#5 - Doctor Aaron Spitz, Leading Men's Health Urologist & Author of The Penis Book: A Doctors Complete Guide to the Penis
Host Landon Campbell interviews top business leaders and extraordinary 20-somethings. Guests have included Steve Wozniak, Jason Calacanis, David Sacks, Cathy Bessant, Ev Williams, Beto O'Rourke, Jewel Burks-Solomon, Dr. Meg Jay, Tim Hardaway Sr, AJ Vaynerchuk, Sekou Kaalund, and Andy Dunn.
You for sure recognize  Dr. Aaron Spitz from his many appearances on "The Doctors" Talk Show, or as the physician in the highly acclaimed Netflix film, "The Game Changers".
Dr. Spitz is a well-established Urologist and Author, who shares his personal experiences on how we juggled med school and a career in stand-up comedy while in his 20's.