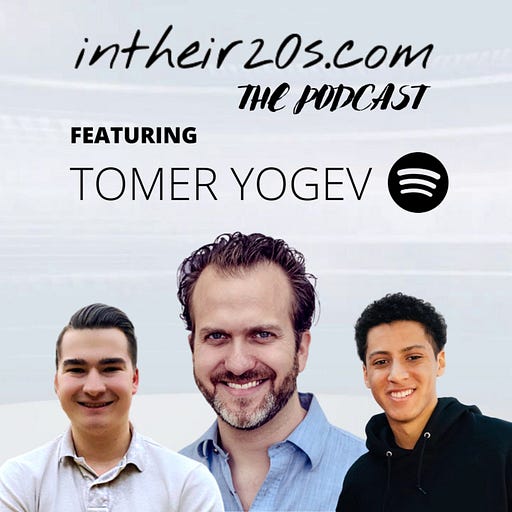 Jun 29, 2020 • 23M
#3 - Tomer Yogev, Executive Coach, Professor, Entrepreneur, and Co-Founder & Joy Hacker - The Big Joy Theory
Host Landon Campbell interviews top business leaders and extraordinary 20-somethings. Guests have included Steve Wozniak, Jason Calacanis, David Sacks, Cathy Bessant, Ev Williams, Beto O'Rourke, Jewel Burks-Solomon, Dr. Meg Jay, Tim Hardaway Sr, AJ Vaynerchuk, Sekou Kaalund, and Andy Dunn.
As one of the premier coaches for entrepreneurs, Tomer Yogev brings his vast experience and unique "Joy Forward" approach to our conversation. His laid-back and sensei-like approach inspires honest dialogue, profound innovation, and the courageous motivation to step out of comfort zones and onto fresh paths to success.
In our conversation, we speak with Tomer about what he wished he knew in his 20's.