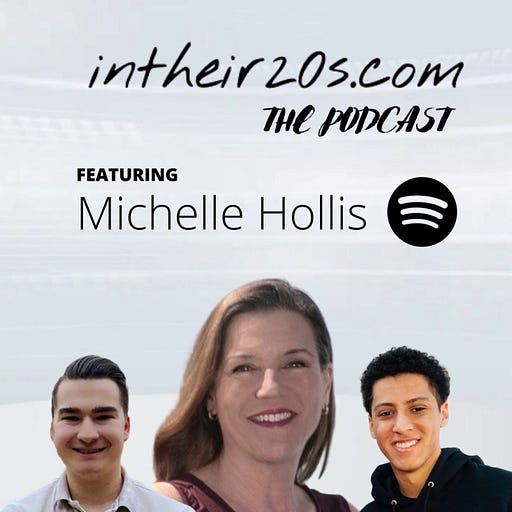 Jun 22, 2020 • 11M
#2 - Michelle Hollis, President of 6th Street Consulting
Host Landon Campbell interviews top business leaders and extraordinary 20-somethings. Guests have included Steve Wozniak, Jason Calacanis, David Sacks, Cathy Bessant, Ev Williams, Beto O'Rourke, Jewel Burks-Solomon, Dr. Meg Jay, Tim Hardaway Sr, AJ Vaynerchuk, Sekou Kaalund, and Andy Dunn.
For over 25 years, Michelle Hollis has run sales and operations for numerous companies. She currently serves as the President of 6th Street Consulting, where she brings a diverse perspective and entrepreneurial-minded passion.
In our chat with Michelle, we speak about her journey in tech; her advice for people in their 20's; and her "Work Hard, Play Hard" philosophy.