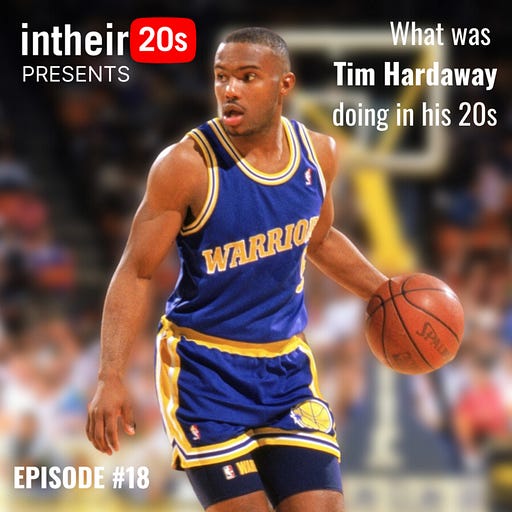 Oct 26, 2020 • 21M
#18 - Tim Hardaway Sr., NBA Legend
Host Landon Campbell interviews top business leaders and extraordinary 20-somethings. Guests have included Steve Wozniak, Jason Calacanis, David Sacks, Cathy Bessant, Ev Williams, Beto O'Rourke, Jewel Burks-Solomon, Dr. Meg Jay, Tim Hardaway Sr, AJ Vaynerchuk, Sekou Kaalund, and Andy Dunn.
Tim Hardaway Sr. is a 5-time NBA All Star and 2000 Olympic Gold Medalist. Drafted by the Golden State Warriors in 1989, Tim went on to have a legendary career in the NBA. In his 20s, Tim played against NBA greats like Michael Jordan, Karl Malone, Gary Payton, and many more.
We speak with Tim about his All Star career, experiences playing against fierce NBA competition, and the lessons he's given to his son, Tim Hardaway Jr, who is currently an NBA player for the Dallas Mavericks.
Watch on YouTube: https://youtu.be/Gsj_M7XjbUA
Introduction music by:  LAKEY INSPIRED - Chill Day
LAKEY INSPIRED - Chill Day  Download→ https://soundcloud.com/lakeyinspired/chill-day