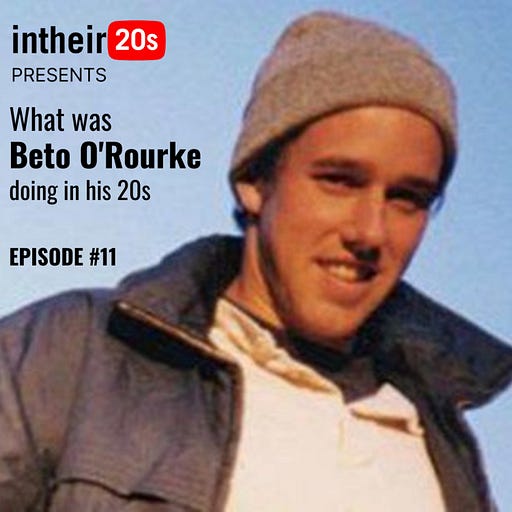 Aug 31, 2020 • 35M
#11 - Beto O'Rourke, Former U.S. Representative and 2020 Presidential Primary Candidate
Host Landon Campbell interviews top business leaders and extraordinary 20-somethings. Guests have included Steve Wozniak, Jason Calacanis, David Sacks, Cathy Bessant, Ev Williams, Beto O'Rourke, Jewel Burks-Solomon, Dr. Meg Jay, Tim Hardaway Sr, AJ Vaynerchuk, Sekou Kaalund, and Andy Dunn.
Beto O'Rourke is an American politician who represented Texas's 16th congressional district in the United States House of Representatives. Beto is most notable for his 2018 campaign for United States Senate where he had endorsements from celebrities including Beyonce, Lebron James, and Travis Scott.  Recently, Beto ran as a Democratic candidate for president of the United States in 2020 against Joe Biden and other candidates.  
We were fortunate enough to speak with Beto about experiences he had during his 20s including some of the biggest risks he took while in his 20's and what skills Beto gained while in his 20s that he still uses today.
Introduction music by:  LAKEY INSPIRED - Chill Day
LAKEY INSPIRED - Chill Day  Download→ https://soundcloud.com/lakeyinspired/chill-day