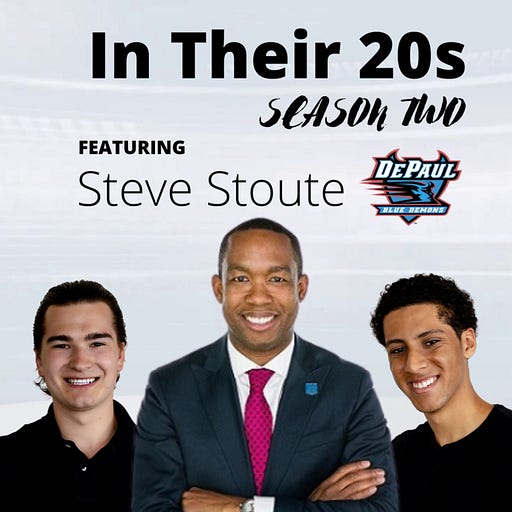 Aug 24, 2020 • 27M
#10 - Steve Stoute, Vice President for Strategic Initiatives and Chief of Staff at DePaul University
Host Landon Campbell interviews top business leaders and extraordinary 20-somethings. Guests have included Steve Wozniak, Jason Calacanis, David Sacks, Cathy Bessant, Ev Williams, Beto O'Rourke, Jewel Burks-Solomon, Dr. Meg Jay, Tim Hardaway Sr, AJ Vaynerchuk, Sekou Kaalund, and Andy Dunn.
Steve Stoute currently serves as the Vice President for Strategic Initiatives and Chief of Staff at DePaul University. In his role, Steve serves as the university president's senior advisor and oversees operations in the Office of the President. His responsibilities include facilitating the implementation of the university's strategic plan, as well as serving as the liaison to the Board of Trustees on key executive matters.  
Steve is an attorney and experienced leader in higher education and previously worked as an associate specializing in corporate and securities matters at Dechert LLP in Philadelphia. He also worked at Princeton University, first as an assistant director of the Princeton Varsity Club in the Department of Athletics and later as a capital giving officer in the Office of Development. He was the life skills coordinator in the Department of Athletics at the University of Southern California.  
In our interview, we speak with Steve about the importance of higher education and the impact higher education can have on your family and community.
Introduction music by:  LAKEY INSPIRED - Chill Day
LAKEY INSPIRED - Chill Day  Download→ https://soundcloud.com/lakeyinspired/chill-day