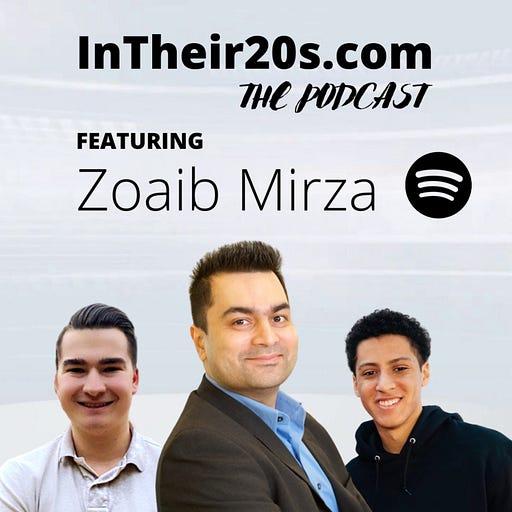 Jun 15, 2020 • 14M
#1 - Zoaib Mirza, Director at Cornell University
Host Landon Campbell interviews top business leaders and extraordinary 20-somethings. Guests have included Steve Wozniak, Jason Calacanis, David Sacks, Cathy Bessant, Ev Williams, Beto O'Rourke, Jewel Burks-Solomon, Dr. Meg Jay, Tim Hardaway Sr, AJ Vaynerchuk, Sekou Kaalund, and Andy Dunn.
This week, we speak with Zoaib Mirza who is currently a director of Instructional Design at Cornell University. Zoaib Mirza is an award-winning bilingual leader with over 20 years of providing student-centered solutions. While in his 20's he received three masters degrees and is currently earning a Doctorate in Education with a focus in Educational Leadership.
In our interview, we speak with Zoaib about finding mentors in your 20's; taking risks in your 20's; handling difficulties in your 20s; and multitasking in your 20's.